Our UK Charity:
Fulfilling Dreams….Creating Memories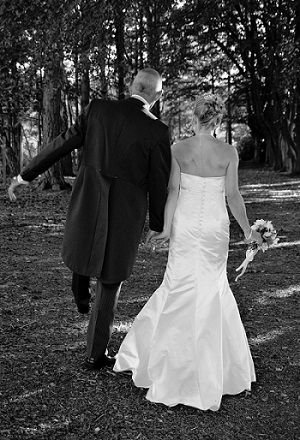 Gift of a Wedding is a new, distinctive UK charity whose aim is to gift wedding services to people who have a terminal or life-shortening illness, throughout the whole of the UK, regardless of age, gender, race or religion.

As a new charity who is hoping to become "The wedding industry's charity of choice", we are looking to promote and protect the physical and mental well-being of terminally-ill adults in the UK by providing and organizing wedding services, with the aim of bringing together the family unit.
 The products and services provided by Gift of a Wedding will be free of charge to those whose applications are accepted.  Applicants will be considered under the following criteria. They should:
Be resident in the UK
Be over 18 years of age
Have an incurable or life-shortening illness
Have the desire to marry
Be unable to finance, or devote the time to organizing their wedding
Working Together to Make a Difference
Professionals from the wedding, medical and charity sectors have come together to create a new and distinctive non-profit organization, whose objective is to give people battling  a terminal or life-shortening illness a CHOICE.  Just imagine the financial and time constraints placed on a person who is terminally-ill.  How would you cope?
Our Mission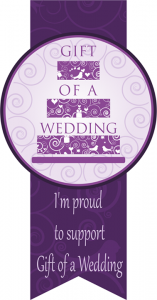 We aim to create a no-fuss, central focal point for people with a terminal or life-shortening illness who wish to marry. It will also be the place where generous wedding and hospitality professionals wishing to donate their products and services can come to let us know how they can help. Any business wishing to donate goods and services will be vetted, so recipients of our weddings can be secure in the knowledge that they will receive the best wedding products and services, from the best the UK wedding and hospitality industries have to offer.
    Gift of a Wedding is a registered charity under the HMRC's small charity scheme. Our registration number is EW08870