Our Board of Trustees
Click on the question to reveal the answer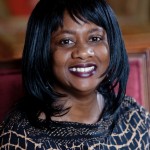 Patricia Harrison – Founder & Chair
The idea for Gift of a Wedding came to me in 2012 after I, an experienced wedding planner, and several other wedding suppliers offered our services free of charge to a young man aged 27 who had recently discovered that he was terminally-ill with brain cancer.  He was given 18 months to live.
This experience led me to conduct some research, where I unfortunately discovered that there were couples all over the UK affected by terminal illness who were struggling unnecessarily to create their dream-days. With such a short time to organize a wedding, the only choice for these couples was to fundraise, rely on the generosity of family and friends, or put an appeal out to the wedding industry. The problem with all these options is they are time-consuming and need a lot of organization.
Having worked in the wedding industry for many years, I am aware of how generous the wedding and hospitality industries can be. The solution immediately became clear to me.  There needed to be a group of wedding and hospitality professionals on standby, ready to donate their products and services whenever the need arose.  This spark of an idea led to the creation of Gift of a Wedding.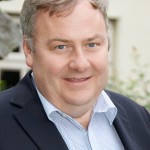 Tony Spurling – Treasurer

This is an opportunity to give something back. Although I work hard, I consider I have a good life and a wonderful family.
I know many people don't have a good time, and it does the soul good to contribute.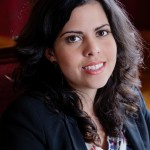 Dr. Victoria Galvis – Medical Liaison 

As a medical doctor working in oncology, I see many patients with terminal illnesses who would like to get married before they die.
Unfortunately, this is not always possible for the couple to arrange because they are usually so weak, or busy with medical treatment, mentally devastated and financially-challenged that they are not able to have this dream come true.
A wedding is a gift for the patient, a gift for the future spouse, for the parents, family, friends, and even for their children.
It is the memory they hold on to when everything else is gone.  It helps them cope.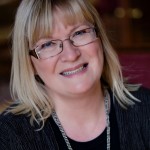 Jane Burkinshaw – Social Media 

When I first heard about what the charity Gift of a Wedding was seeking to do, I just had to get involved in any way that I could, and didn't hesitate to agree to become a trustee.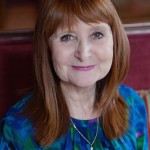 Sue France – Patron

Patricia was telling me about the charity she was setting up called Gift of a Wedding, not realizing that I'd had experience planning a wedding for a terminally-ill person.

See why Sue became our patron in this short video –  Sue's story



My daughter, Rachel, had cancer and we were told that she only had a short time to live. We actually had three weeks to plan the wedding.  So that's why when I heard about this charity and what they were aiming to do, it was what I had experience of.
Originally, Rachel's wedding was booked for the summer and when we found out that she had only had 3 months to live, we got a cancellation at Chelsea Registration Office for Feb 14th, which is also the day, I believe, this charity was set up.  So I thought that was a sign that I should get involved.